The long read: French food was the envy of the world before it became trapped by its own history. Can a new school of traditionalists revive its glories?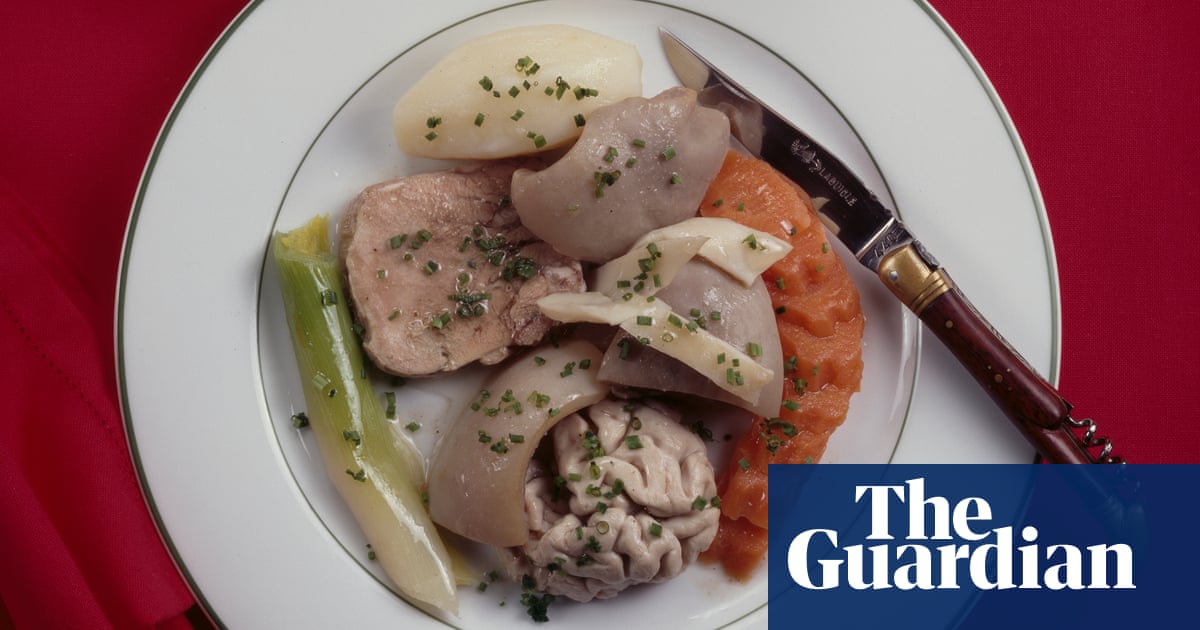 In 2006, after years reporting in the Middle East, I moved to Paris. It was an accidental choice, the serendipity of a sublet through a friend of a friend. It was meant to be temporary; at the time I was just looking for somewhere to hole up and finish a book. My friends all said: Oh Paris, how lovely! You must be eating well. They were surprised to hear me complain that Parisian menus were dull and repetitive. Pat followed by nothing but entrecte, entrecte, entrecte. Occasionally roast lamb, duck breast. No vegetables to speak of, I told them. Its a tyranny of meat-in-brown-sauce. As the rest of the world had begun to (re)discover their own cuisines and innovate, the French restaurant seemed to be stagnating in a pool of congealing demi-glace.
Elsewhere, places such as Balthazar in New York and the Wolseley in London seemed to be doing the French restaurant better than the French. In France, the old guard of critics and restaurateurs remained convinced that French cuisine was still the best in the world and a point of national pride. The bistros cleaved to the traditional red-and-white checked table cloths and chalked-up menus even as they were microwaving pre-prepared boeuf bourguignon in the back. In 2010, when the French restaurant meal was added to Unescos list of the worlds intangible cultural heritage, it felt as if the French restaurant had become a museum piece, and a parody of itself.
The perceived excellence of their cuisine and restaurants has long represented a vital part of French national identity. It was too easy to ascribe this decline to a certain national conservatism, complacency and parochialism facile Anglo-Saxon taunts. The real story is more complicated. The restaurant business always has been subject to changes in society and economic circumstances. Food what we eat and how we go out to eat it is constantly evolving, according to trend and time.
I left France for four years between 2010 and 2014. When I returned to Paris, things had changed. Australians had established Italian coffee bars and you could finally get a decent cappuccino. New cocktail bars had appeared and trendy cafes were making mojitos with real lime juice. Le Hamburger was all the rage. Parisians had embraced Asian food in a big way ramen counters proliferated, a cover article last year for Le Monde Magazines gastronomy special was entitled LAsie Majeure, which can be roughly translated as the Asian wave. Even the white-haired doge of French chefs, the great Alain Ducasse, admitted that his ideal lunch was cold soba noodles. New flavours and a new informality to dining were taking hold, but at the same time, more than 200 years of restaurant culture is a formidable and loved institution. The question is how to manage tradition: what to keep and what to update?
---
For my parents generation, and for 100 years before them, it was axiomatic that French food was the best in the world. In 1948, aged 13, my father was taken by his uncle to lunch at La Pyramide, a restaurant in the south-eastern town of Vienne. It was an experience that changed his life. Dad had grown up at boarding school in the Highlands during wartime privation and rationing: powdered egg, burnt toast, chilblains. The effect of his encounter with the cuisine of Fernand Point, Frances most celebrated chef at the time, was profound. He had no idea that food could taste like that. Bresse chicken scented with tarragon and creamy potatoes dauphinoise seemed to melt on his tongue. He was impressed by the theatre of the service, the chocolate abundance of dessert trolley and the sommeliers embossed silver tastevin worn around his neck as proudly the gorget of a Napoleonic marshal (Dad was always a great fan of Napoleon).
My fathers life, and happily for me, the lives of his children, too, were shaped by that meal. We grew up cross-channel ferrying to Michelin-starred destinations, eating frogs legs with our fingers, tasting wine we were too young to drink, learning the etiquettes of napkins-in-laps and fish forks. By the time he was six, my little brother liked to order six snails to start and then a dozen for the main course.
Such culinary epiphanies as my fathers were not uncommon in the 20th century. The biographies of great chefs and Francophile memoirs Hemingway, AJ Liebling, Julia Child are full of them. A dozen oysters and a bottle of Chablis seemed to banish the successive miseries of the first world war, the Great Depression and the second world war. A generous plate of cassoulet or blanquette de veau was counterfoil to the industrialised conveniences of late 20th-century consumerism: supermarkets, packets of crisps, cans of soup. In Britain and America, it seemed as if we had lost our links to the land and its bounty. France was different.
Back then, the best restaurants were French, and recipes were prepared according to the instructions of the great 19th-century French chefs Auguste Escoffier and Marie-Antoine Carme, and described even on English menus in italicised French: la chasseur, bordelaise, armoricaine. French was the epitome of what food a chicken or a piece of beef chuck or a carrot could aspire to be. Oh, in France you cant eat a bad meal! I remember my mother saying in my childhood. It was a common remark in the era. Even in the routiers [truck stops], my mother declared, the frites are fresh and the saucisson delicious.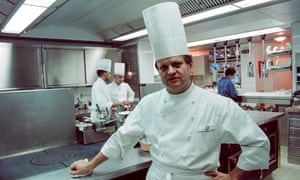 Original Article : HERE ; The Ultimate Survival Food: The Lost Ways