Ajay Kumar, who is on a hunger strike while detained in El Paso, is receiving abysmal treatment, doctor said in court documents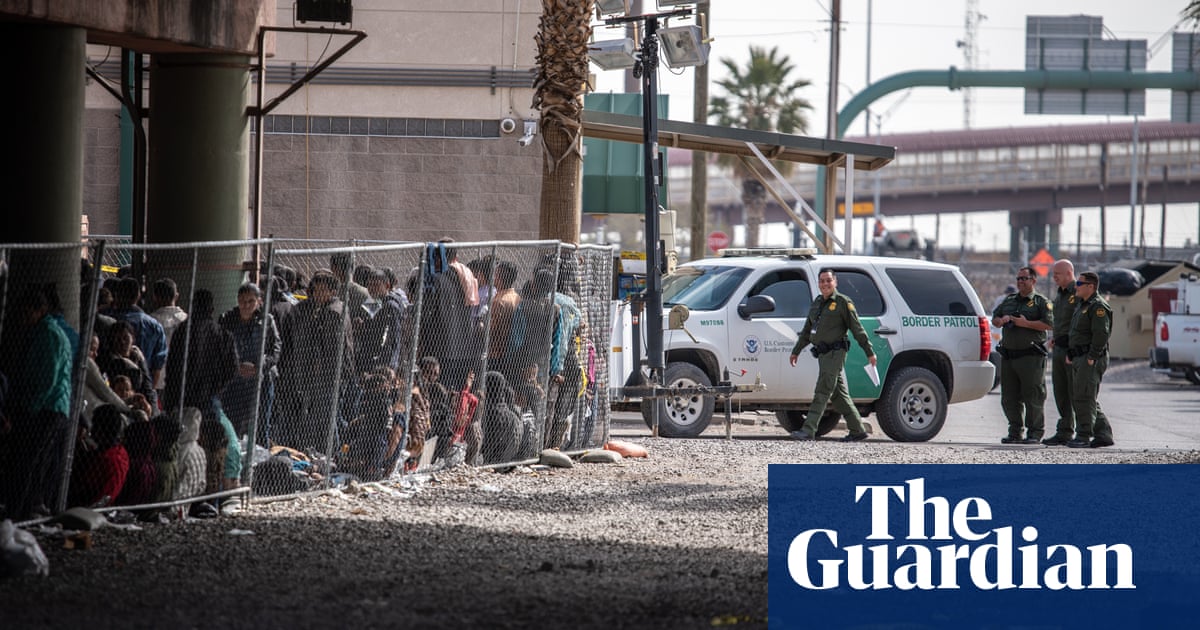 The life of an Indian asylum seeker on hunger strike in US detention is at risk because of the abysmal treatment he is receiving from US Immigration and Customs Enforcement (Ice), which began force-feeding him two weeks ago, a doctor warned in court documents filed this week.
Dr Parveen Parmar, chief of the division of global emergency medicine at the University of Southern California, said in an affidavit that the 33-year-old asylum seeker, Ajay Kumar, is receiving the worst medical care I have seen in my 10 years of practice.
Kumar is one of three Indian men on hunger strike in an El Paso immigration detention center who is currently being force-fed an act medical bodies and human rights groups have argued represents a form of inhumane and degrading treatment.
Three other men were also part of the hunger strike, which began on 8 July, but advocates do not know their current status because two of them were deported and a third was transferred to a detention facility in Florida. A seventh man has ended his strike.
The men have been in detention for nearly a year, or longer. The prolonged detention, coupled with their fear of political persecution for their activism in India, prompted the hunger strike.
It is only the second time advocates have documented force-feeding in Ice detention the first was in January this year, when at least nine Indian men went on hunger strike.
The cases have been shrouded in secrecy, but on Tuesday, a federal judge made Parmars signed affidavit public, revealing the doctors concerns.
As is clear from my review of his medical record, his health is at risk in Ice custody not solely from his hunger strike, but from the truly substandard medical care he is receiving in detention, Parmar wrote.
After Parmar reviewed roughly 471 pages of Ice medical records and court testimony from an unnamed Ice doctor, she concluded the Ice doctor does not fully understand the consequences of prolonged starvation and lacked knowledge about basic medical facts. In separate court documents, the doctor is identified as Michelle Iglesias.
Ice did not respond to questions about its doctor or the hunger strikes.
The attorney representing Kumars asylum case, Linda Corchado, said she spoke to a very thin and frail Kumar on Tuesday 17 days after the feeding tube had been inserted. He weighed 143lb when he started striking and has now dropped to 115 lb, she said. He speaks well, and every now and then hell have to stop himself, and hell look downward and start swallowing hard and stop, then start talking again, she said.
Corchado, director of legal services at Las Americas Immigrant Advocacy Center, represents two of the other hunger strikers in the El Paso Service Processing Center, including one who quit his protest when the feeding tube was inserted to his nose, causing bleeding and breathing problems that required the use of an oxygen mask.
She said he had been hospitalized for three days for a severe throat and nose infection and that Ice began the force-feeding the same day he left the hospital. A fourth hunger striker in El Paso is being represented by another attorney.

Original Article : HERE ; The Ultimate Survival Food: The Lost Ways