Psychological momentum helped Spurs and Liverpool reach the Champions League final, even if they did not realise it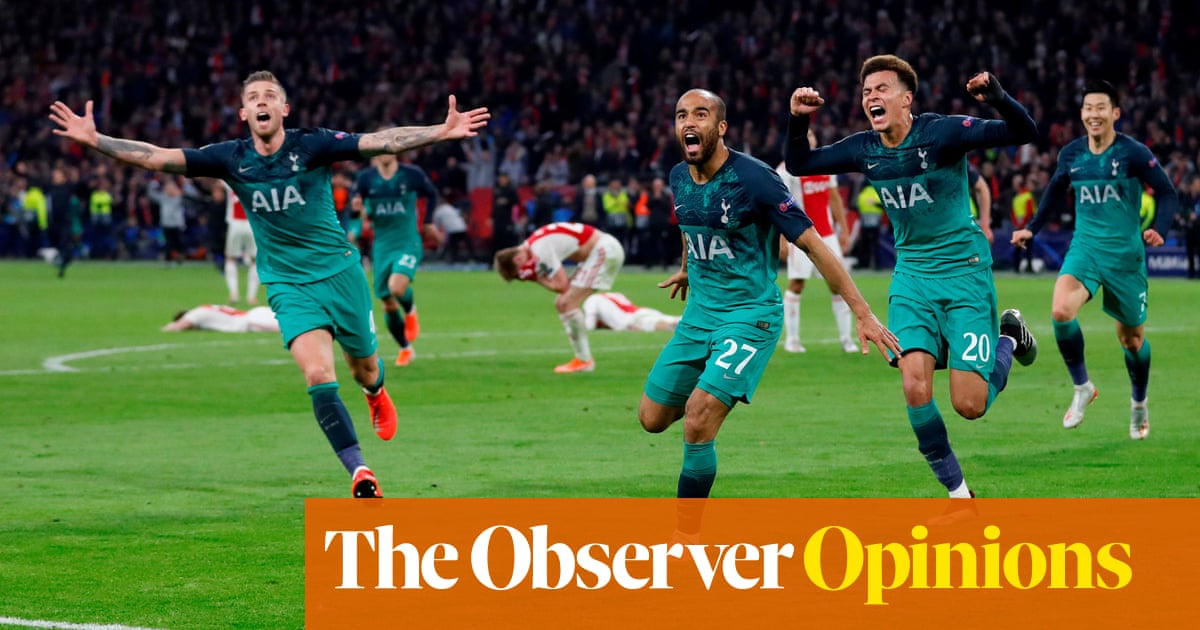 Whatever you think about Jos Mourinho, most would agree he knows a thing or two about football. Surveying the two epic semi-final second legs of the Champions League, he came to two very different conclusions about Liverpools and Tottenhams unlikely victories.
In the first case, he said, Liverpools 4-0 defeat of Barcelona at Anfield had nothing to do with strategy. Instead he attributed the remarkable turnaround after losing 3-0 in the first leg to mentality, specifically the mentality instilled in the team by Jrgen Klopp. In the second, he thought Spurs three second-half goals to snatch the tie against Ajax were all down to tactics, namely playing long balls up to Fernando Llorente.
Both analyses have their merits but they miss out another critical factor. Beyond all the microdramas of luck and near misses that never make it into the final result, there lies a feature of all great comeback stories: psychological momentum.
The Oxford Dictionary of Sports Science and Medicine defines psychological momentum as the positive or negative change in cognition, affect, physiology, and behaviour caused by an event or series of events that affects either the perceptions of the competitors or, perhaps, the quality of performance and the outcome of the competition.
That may sound like pure psychobabble and in fact there is a lot of research that suggests psychological momentum has no notable effect on overall results. However this research, in particular Thomas Gilovichs classic study of streak shooting in basketball, really only looks at how periods of hot form are just misleading clusters in the random sequences of any season. In other words, its not momentum but a meaningless pattern, in much the same way throwing heads four times does not change the 50-50 probability in an individual coin tossing.
But what about psychological momentum within a single match? You can see it clearly in tennis, because the scoring system of discrete sets encourages dramatic swings in impetus. A 2012 study of a decades grand slams showed the most common variant of five-set matches was the one in which the winner lost the first two sets ie, where momentum is most clearly divided.
Last weeks matches were the football equivalent of, say, the semi-final of the 2011 US Open, when Novak Djokovic lost the first two sets and saved two match points before defeating Roger Federer. Except the football versions were even more startling, because whole teams were involved and vast crowds of deafening fans. Of the two semi-finals, the most extreme momentum reversal came in the Spurs-Ajax match. To be sure, Liverpool had to beat Barcelona, with the peerless Lionel Messi, by four goals without conceding. That is a simply astonishing feat but they had several factors in their favour.
First, they played well in the first leg and were unfortunate to lose 3-0. Second, rather like a new set in tennis, the second leg was a fresh start. Third, they were playing at Anfield, where the crowd is renowned for driving on the home team. And finally, Barcelona had thrown away a three-goal lead in last years competition.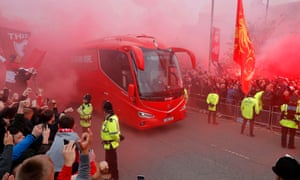 Original Article : HERE ; The Ultimate Survival Food: The Lost Ways